Careers for Experienced Professionals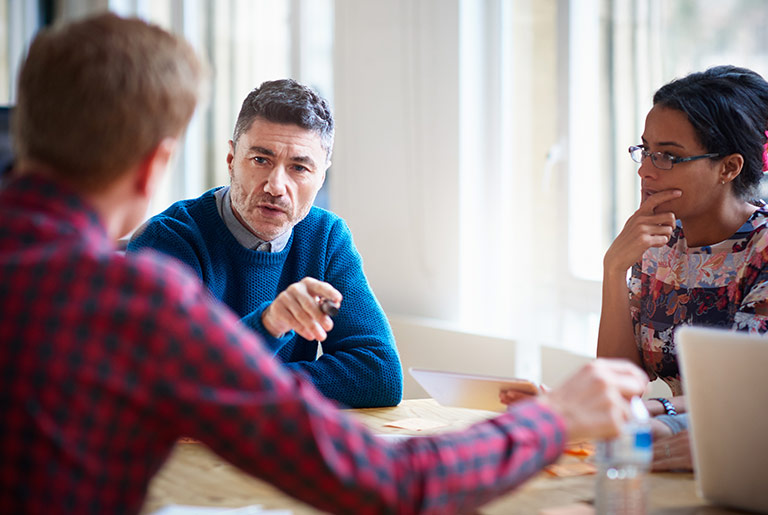 As we continue to grow and expand, we are creating new and exciting opportunities for individuals with backgrounds across a variety of areas including business strategy, corporate, software product management, digital marketing and operations. At Wolters Kluwer, you will have the opportunity to apply your knowledge, skills and abilities as well as grow your career.
Discover Career Areas
Your work will help professionals make critical decisions that impact the lives of millions of people and shape society for the future. Our expert solutions – a combination of deep domain knowledge with specialized technology and services – deliver better outcomes, analytics, and improved productivity for our customers. As part of the Wolters Kluwer team, your work will help our customers when they need to be right – for their clients, their patients, their businesses, and the communities they support.
Request for Disability Accommodation
Wolters Kluwer strives for an inclusive culture which includes hiring, promoting and accommodating individuals with disabilities. You can let our team know if you require an accommodation to complete your application or if you need an accommodation for an interview. If you are an individual with a disability, you can get assistance by emailing HR External Support-US. Please provide your name, country and contact information and the job requisition(s) to which you are interested in applying, and a human resources representative will reach out to you to assist.
Our Divisions
Our purpose is to help professionals deliver deep impact when it matters most. Our Health, Governance, Risk & Compliance, Legal & Regulatory and Tax & Accounting divisions provide expert solutions, helping protect people's health, prosperity, safety, and legal rights while building better professionals in business.
2019 AMERICA'S BEST LARGE EMPLOYERS
2019 list of America's Best Large Employers List by Forbes Magazine
2019 BEST EMPLOYERS FOR DIVERSITY
2019 list of America's Best Employers for Diversity by Forbes Magazine
2018 AMERICA'S BEST EMPLOYERS
2018 list of America's Best Employers by Forbes Magazine
2018 BEST EMPLOYERS FOR WOMEN
2018 list of America's Best Employers for Women by Forbes Magazine
Inclusion in
SUSTAINABILITY RANKINGS
FTSE4Good, STOXX Europe Sustainability, and EURO STOXX ESG Leaders 50