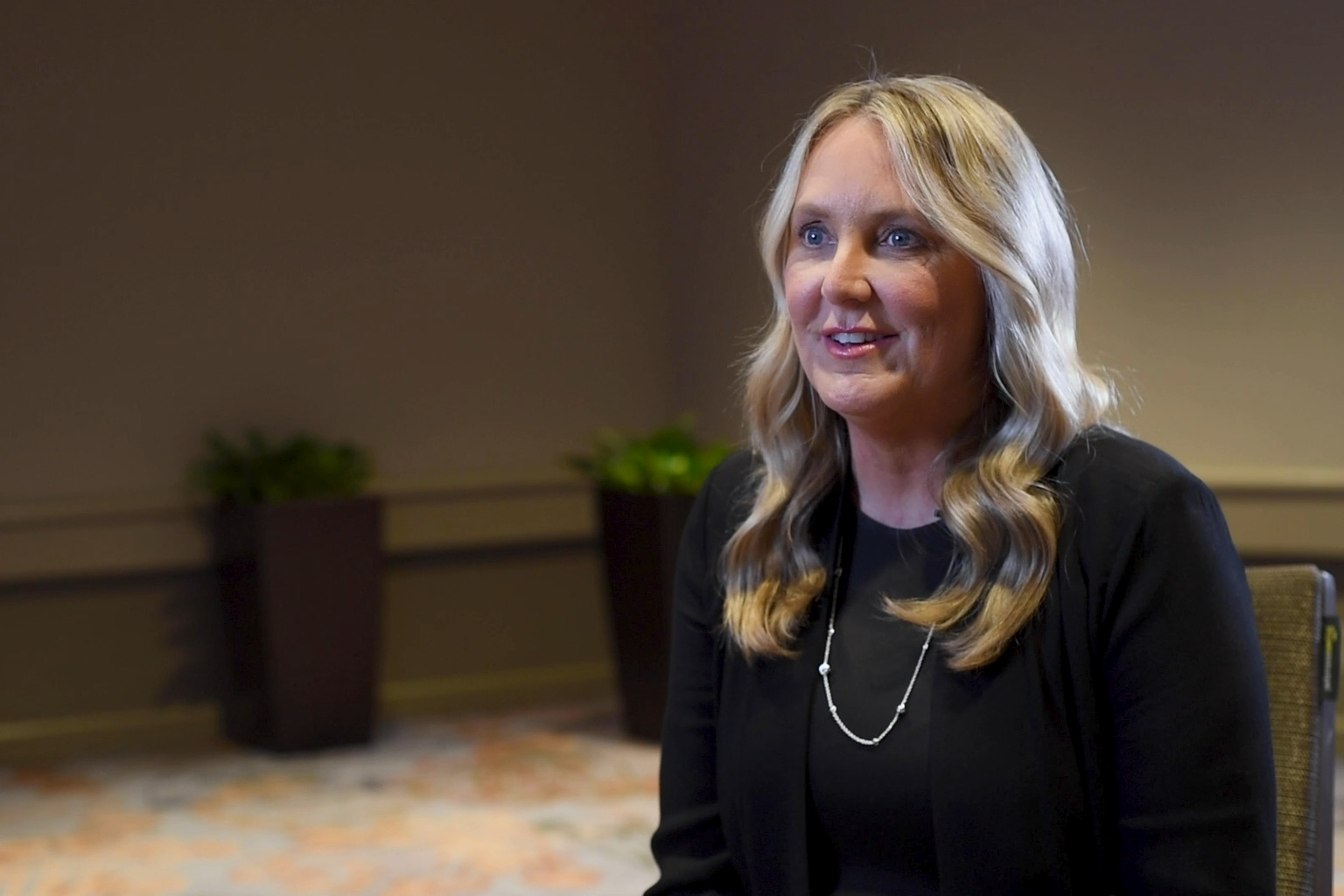 Life @ Wolters Kluwer
We're innovators with impact. We provide expert software & information solutions that the world's leading professionals rely on, in the moments that matter most. You'll make a real difference in the lives of millions of people. Together with our customers, we help to advance sustainability, health, justice, prosperity, and commerce around the world.
You can thrive at Wolters Kluwer, where diversity is core to our collective strength and high performance. Be your unique self, share your creative ideas, do your best work, and take time to grow in our caring and inclusive culture.
Join Our Talent Community
We'll keep you updated.
Disability Accommodation
Let us know if you need support with your application.
Follow Us On LinkedIn
See what's happening across our organization.
Delivering deep impact when it matters most
As a global provider of professional information, software solutions, and services, Wolters Kluwer is committed to helping professionals improve the way they do business and solve complex problems with confidence in an ever-changing world. We are dedicated to the investment of everyday success of the individuals and organizations we serve in over 180 countries. Every day, our customers face decisive moments that impact the lives of millions of people and shape tomorrow's society.
Wolters Kluwer has served professionals for over 180 years, helping them enhance workflows and make informed decisions. We're recognized and valued for helping customers realize their potential and deliver impact when it matters most.
Human impact that moves society
When you join the Wolters Kluwer team, you'll be working for a global company that has deep impact on the success of its customers which affects the lives of millions of people and shapes society for the future. Your work at Wolters Kluwer helps to protect people's health, prosperity, safety, and legal rights while building better professionals in business. Wolters Kluwer provides an environment where you are a critical part of the changing world, where you're exposed to critical thinking and the latest technologies.

The Early Entrepreneurs: Wolters, Noordhoff, Samsom and Kluwer

During the 19th Century, constitutional and legal reforms were shaping the loose collection of Dutch provinces into a modern industrial economy. The demand for educational and informational literature led to the rise of numerous family run publishing houses. Wolters Kluwer's roots can be
traced directly to four entrepreneurial houses: Wolters, Noordhoff, Samsom and Kluwer.

A New Era: Breaking down the walls

At the turn of the century, the western world was gripped in a reading frenzy. Print production, marketing, distribution and consumption changed radically. In the coming decades, Wolters, Noordhoff, Samsom and Kluwer would navigate the Depression of the 30s, a slew of post-war commercial and social developments — and emerging electronic publishing technologies. Eventually, all four houses would merge under one roof.

International Expansion, Internet Orientation

During the 1990s, Wolters Kluwer realized at least 15% annual average profit growth. Numerous acquisitions of traditional and electronic companies fueled international expansion. However, the rise of the internet was as disruptive as anything the Company had yet faced. It required fresh thinking and a new start. By 2001, the Company had mapped the path to sustainable growth.

Growth and Digital Transformation

After the dot-com bust of 2000, the Digital Age began in earnest. It was a period of immense technological and informational change impacting businesses and customers alike. In 2003, under new leadership, and acknowledging the speed of change, Wolters Kluwer adopted its first three year strategy cycle. By 2010 the Company's portfolio would be fundamentally transformed.

When you have to be right

Now in its second decade, the Digital Age matured quickly. Data was big, phones smart, and search semantic. In a challenging global economic environment, the Company's customers were under pressure to work harder, faster, more efficiently — all while navigating ever-growing mountains of data and information. Their need to be right was perhaps greater than ever.

Expert Solutions: Growing our value

In 2016, Wolters Kluwer celebrated 180 years of rich heritage. While much has changed for the Company over this time, some things have remained constant: strong values and business principles, deep domain knowledge and dedicated employees, innovation in technology — and along-standing focus on the customer. In the future, there will be new challenges and new opportunities.

Accelerating Our Value

In 2019 we embarked on our new three-year strategy, Accelerating our Value, designed to grow our expert solutions, advance our deep domain expertise, and drive operational agility. Working alongside our customers, we will continue to apply advanced technologies to address complex problems in society.
We're stronger together
Over 21,000 colleagues in 46 countries who are inspired by opportunities and challenges, and eager to act.
We treat everyone with honesty and respect
We're global citizens who care and give back
We're determined: we work hard and smart
We create rewarding work environments: we inspire and support each other to achieve success
Our Work Environment
We continuously strive for an inclusive company culture where we attract, develop, and retain high-performing, productive, and diverse talent. We offer broad and deep career paths depending on your aspirations. Our colleagues share their knowledge and support your growth. Our managers aim to develop each person and provide an environment where you can shape your future and thrive.
We have
21,000 colleagues

in more than 40 countries, who are inspired by opportunities and challenges, and who are eager to act.
Your career is waiting for you
You want to find the right role in the company that is right for you and your career so you can be successful. We want to identify the right person with the right capabilities that will make a contribution to their team and business unit and our success. Our hiring process will give both of us the opportunity to ensure we are a good match.

The process begins with the application and hopefully ends with an accepted offer. In between, our dedicated talent team will walk you through each step, from phone screen through signing an offer letter with the ultimate goal of setting you up for success at Wolters Kluwer.
What do I do if I suspect a fraudulent source is contacting me about a job at Wolters Kluwer?
Please be cautious of common scams that offer unauthorized Wolters Kluwer employment opportunities. Our recruiters who contact candidates will never ask for banking information, or request an application fee. Additionally, we do not ask for any refundable security deposit to be paid in bank accounts for employment purposes. Please note, Wolters Kluwer does not send communications or offer letters from Hotmail, Yahoo, Gmail, or any other public email accounts or demand a fee in lieu of an employment offer / interview. If you receive such e-mails, please do not share your personal information or pay any fee or deposit. We encourage those who think they may have been contacted by a fraudulent source offering a job on behalf of Wolters Kluwer to report it via [email protected] for investigation. If you have already made a payment, please log a complaint with the local police for necessary legal action to be taken.
Diversity Matters
Wolters Kluwer continuously strives for an inclusive company culture in which we attract, develop, and retain high-performing, productive, engaged, and diverse talent to deliver on our strategy. As a global company, having a diverse workforce is of the utmost importance. We are proud to again be recognized as one of America's Best Employers for Diversity on Forbes America's 2021 list.
Our Divisions
Our purpose is to help professionals deliver deep impact when it matters most. Our Health, Tax & Accounting, Corporate Performance & ESG, Financial & Corporate Compliance and Legal & Regulatory divisions provide expert solutions, helping protect people's health, prosperity, safety, and legal rights while building better professionals in business.